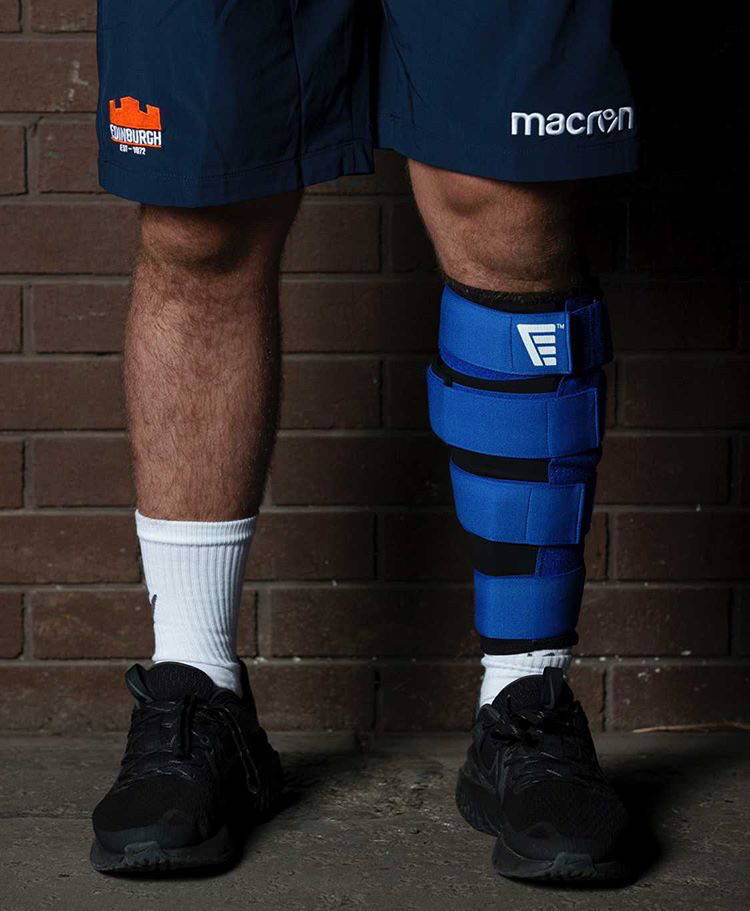 Invented by former elite athletes turned medical doctor, biomedical engineer, and product designer, the Solushin is a ground breaking medical orthosis designed to treat medial tibial stress syndrome (MTSS). Commonly referred to as "shin splints", MTSS is a painful injury that affects up to 35% of runners each year! Unfortunately, it takes 90% of sufferers up to 250-days to run with no pain.
After suffering from the injury, the inventors were frustrated with the long timeframe taken to get back to running with no pain, and that rest was considered the best option. They decided to combine their backgrounds and invent a medical device to help shin splints sufferers run pain-free, faster.
In a double-blinded randomised controlled trial, the Solushin got runners back to pain-free training upwards of 210-days quicker than alternative treatment modalities. Additionally, the device is shown to reduce tension in the calf muscles, improving ankle range of motion by an average of 21% after just one hour of wear.
"The team at Osgo are delighted to be launching the innovative new product Solushin to the UK market," said Tony Gavin, Managing Director of Osgo.
Gavin continued, "helping practitioners to deliver the best outcomes for their patients is at the core of what we do. We believe that this important new product will assist many practitioners in getting their patients back to full activity and be an important tool in the recovery from MTSS."
How does the Solushin® work?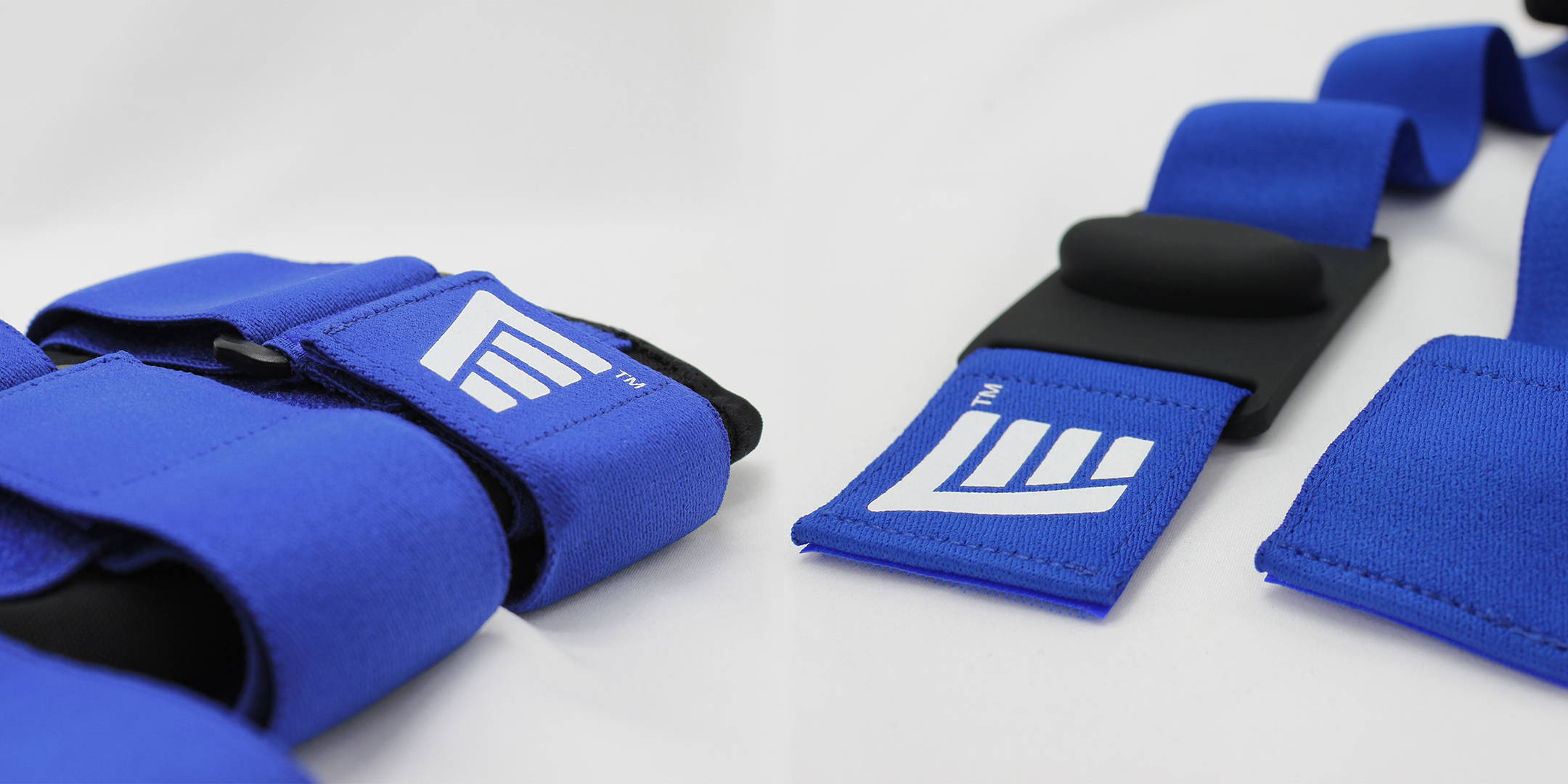 The Solushin® utilises Counter-Traction Technology to treat MTSS
The Solushin® is designed to be worn before or after running, for 30-mins to 2-hours. Unlike compression sleeves, the Solushin® does not focus on a uniform or graded compression to improve blood flow.
It works by:
- Compressing the area of pain and inflammation
- Reducing tension in your soleus with patented counter-traction technology
The sufferer can now effectively treat their MTSS while walking around the house, kicking back on the couch, or cooking dinner.
The Solushin® user can expect a reduction in pain and release tension in their calves in the short term. For this reason, most patients continue using the Solushin® as part of their recovery even after their shin pain subsides. Over a more extended period, the sufferer can expect to return to running with no pain with consistent use. This is typically 5-weeks, as reflected in the clinical trial.
The team recommend the Solushin® be used as an adjunct therapy to strengthening exercises and load management programs provided by a healthcare professional.
Dr Ameer Ibrahim of Sydney Sportsmed Specialists (former Roosters Chief Medical Officer, ex-Sydney FC Chief Medical Officer) used the Solushin® to treat shin splints in various elite athletes. Ibrahim enthused, "the Solushin is a revolutionary product that will change the way we treat shin splints. I've used the Solushin® on a few patients to date with excellent results."
Roger Fabri of Roger Fabri Speed Academy (RFSA) recently reported remarkable success in using Solushin® on a long-term shin splints sufferer. Fabri celebrated, "one of our athletes suffered from shin splints for years, and we have struggled to find her a treatment that works. After just four days wearing the Solushin®, she had no pain in one of her legs and a significant reduction in pain in the other."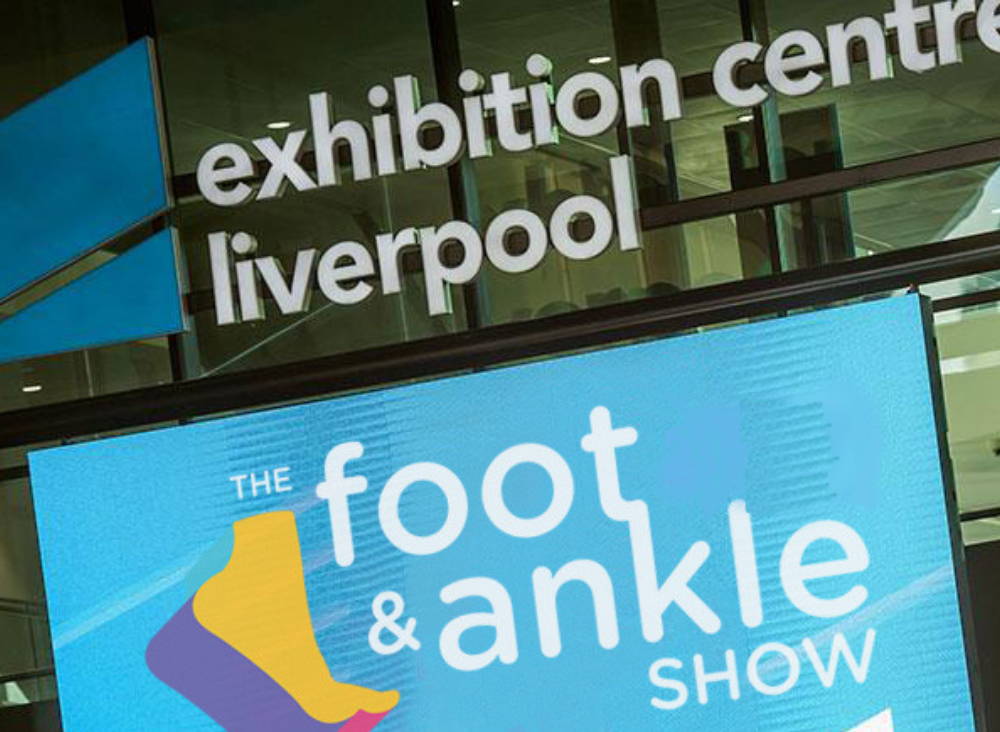 Come and find the Solushin® at the 2021 Foot and Ankle Show in Liverpool, UK
The Solushin® will be launching at the 2021 Foot and Ankle Show in Liverpool, UK, on the 15th and 16th of October and will be available through Osgo. For more information on the launch or how to get your hands on a pair, make sure you head to Solushin®. The team will gladly point you towards the right representative at Osgo.
The UK website solushin.co.uk will launch shortly before the 2021 Foot and Ankle Show.
Contact Details:
Email: team@solushin.com
Instagram: @thesolushin
Facebook: @thesolushin