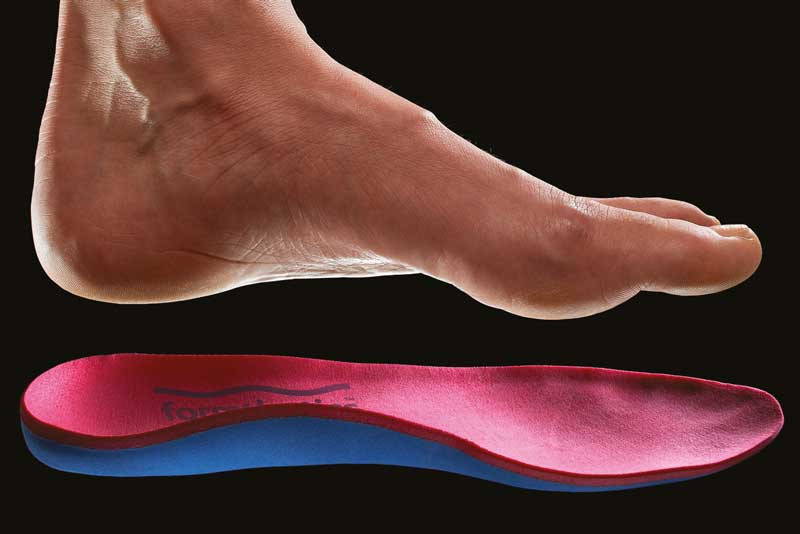 Pre-fabricated arch-supporting orthotics by Formthotics™ [Disclosure: not the pre-fabricated orthotics used in the prospective cohort study below]
A significant amount of evidence highlights that excessive rearfoot pronation and midfoot pronation are risk factors for medial tibial stress syndrome (MTSS). Therefore, would it not seem logical that addressing those postural abnormalities with foot orthoses should be part of your treatment approach?
Only three studies were conducted using this approach until recently (Bensel, CK. 1986; Schwellnus et al., 1990; Bonanno et al., 2017). The latter assessed the prevention in Naval recruits with the Formthotics prefabricated foot orthoses. A systematic review also demonstrated that prefabricated and custom-made orthoses provided a similar risk reduction for preventing overall injuries (not just MTSS). As a result, it was suggested it might be more efficient to select prefabricated options, which are also relatively inexpensive (Bonanno et al., 2017). The three studies mentioned above showed positive effects with cushioned inserts and prefabricated arch-supporting orthotics in preventing MTSS. But what about treating MTSS?
Note: Treating vs. Prevention
To treat an injury is not to prevent it, and vice versa. Both require different studies to be completed. Until recently, there had not been a prospective cohort study assessing an orthotics ability to treat MTSS, but rather, an assessment of prevention.
A Prospective Randomised Controlled Trial on Orthoses
Thankfully, Naderi et al. (2021), who also recently did research highlighting the connection of soleus muscle overactivity to MTSS, has done a prospective study on foot orthoses.
They aimed to assess the effects of adding arch-supporting orthoses to a multi-modal therapeutic intervention on pain perception and recovery from MTSS. The control was a sham, flat, non-contoured orthoses.
Did arch-supporting orthotics work?
At week's 6 and 12, yes. We saw a lower pain intensity and lower MTSS severity score than in the sham group. However, at week 18, there was no notable difference between the two groups.
Arch-supporting orthotics can serve as a suitable intervention in the earlier stages of treatment, with an earlier diminishment of pain. We have believed in this at Solushin®; if a patient presents with biomechanical issues, then orthotics can serve as a suitable adjunct to help address those issues. This is based on conversations with numerous clinics that have seen tremendous success utilising orthotics for a particular patient group, with the Solushin® medical device further improving results.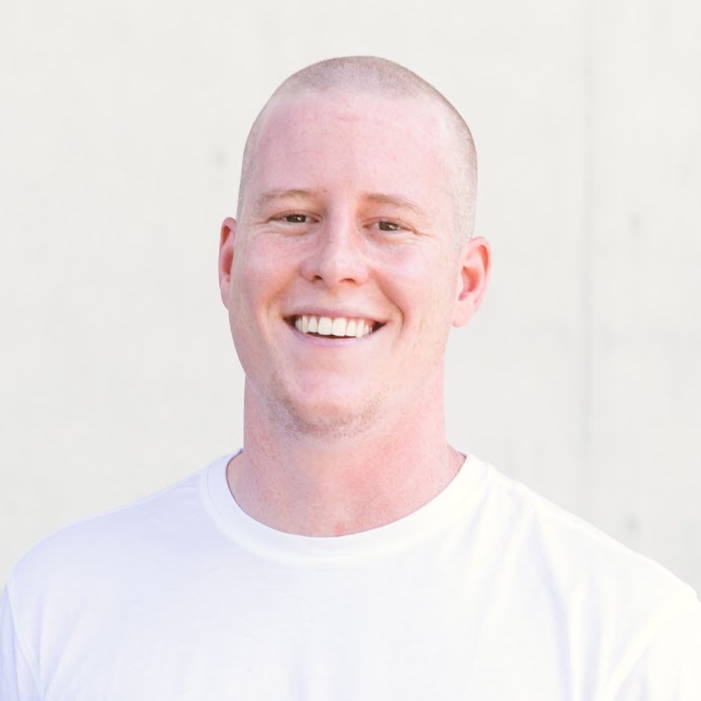 Ben Lindsay is the Managing Director and engineer behind the Solushin medical device. A former national medalist swimmer, Ben aspires to learn from physicians, physiotherapists and podiatrists so he can develop tools to improve the quality of care for their patients.
Bensel CK. Wear test of boot inserts: memorandum for the record. Natick (MA): United States Army Natick Research & Development Laboratories. 1986:1-8.

Schwellnus MP, Jordaan G, Noakes TD. Prevention of common overuse injuries by the use of shock-absorbing insoles. Am J Sports Med. 1990;18(6):636-641.

Bonanno, D. R., Murley, G. S., Munteanu, S. E., Landorf, K. B., & Menz, H. B. Effectiveness of foot orthoses for the prevention of lower limb overuse injuries in naval recruits: a randomised controlled trial. Br J Sports Med 2017, 52(5), 298–302.

Bonanno DR, Landorf KB, Munteanu SE, et al. Effectiveness of foot orthoses and shock-absorbing insoles for the prevention of injury: a systematic review and meta-analysis. Br J Sports Med 2017;51:86–96.

Naderi, A., Bagheri, S., Ramazanian Ahoor, F., Moen, M. H., & Degens, H. (2021). Foot Orthoses Enhance the Effectiveness of Exercise, Shockwave, and Ice Therapy in the Management of Medial Tibial Stress Syndrome. Clinical Journal of Sport Medicine, Publish Ahead of Print. https://doi.org/10.1097/jsm.0000000000000926